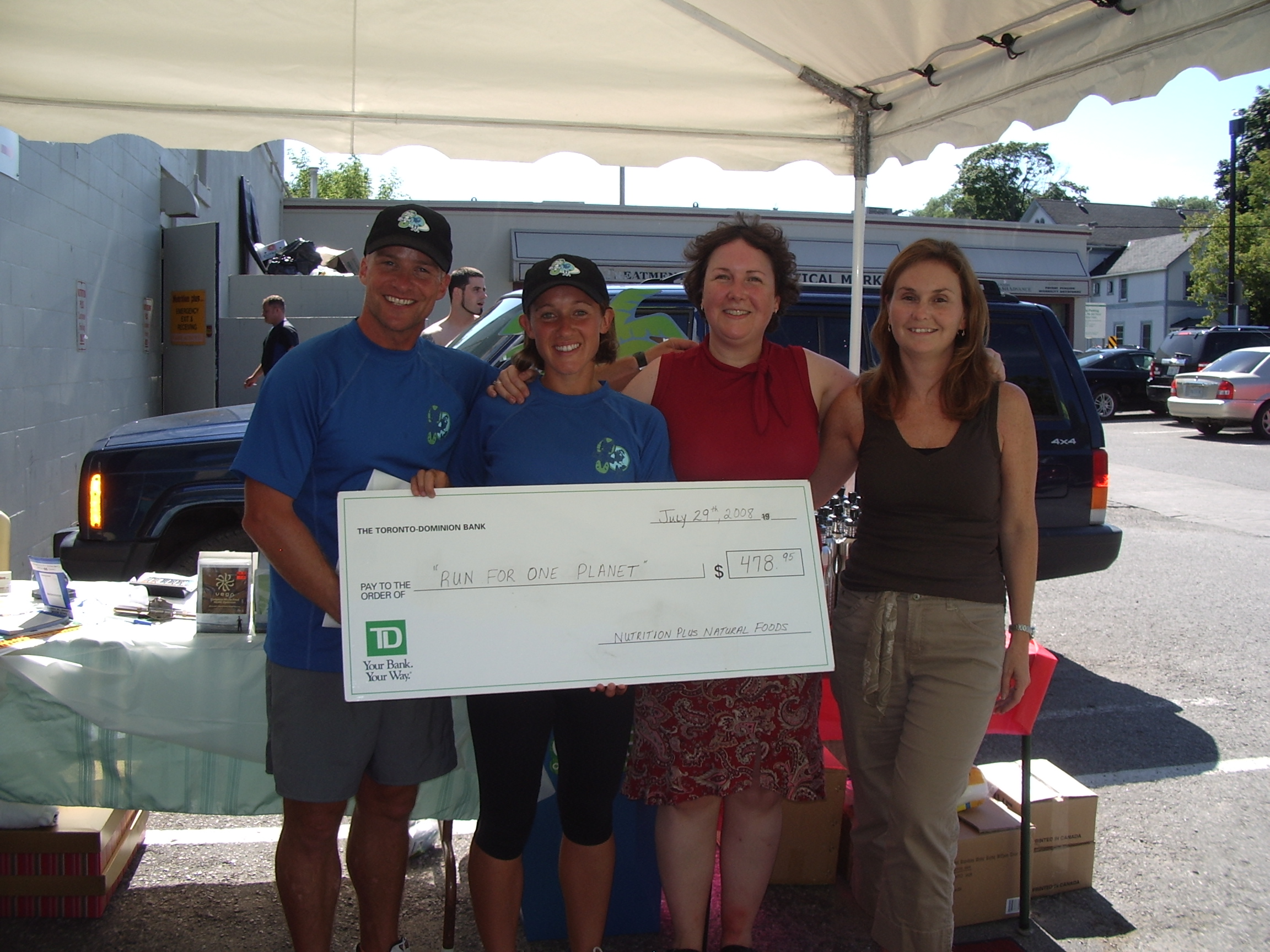 Barrie Ontario brought another incredible event with the AMAZING Meredith Firth and her crew at Nutrition Plus! We were, once again, welcomed in like old friends and given support by way of a well attended and organized Action event. A group from Georgian College stopped by to share all the success they've had making their college more environmentally friendly. Even Barrie's MP, Patrick Brown stooped by and offered his support. Thank you all.
Looking back on the day, Steph and I realized another big aspect of success was, a very creative way Meredith raised action and donations to our cause.
She inspired Action and raised money by:
·     having a raffle with draw prizes
·     selling many earth friendly products and donating all money to R41P
·     having a donation bin on site

Our actions for the Planet continue to amount as well. To date the tour has inspired 953 new actions for earth!
Keep sharing our tour with your family, friends and colleagues! You have the power to inspire others.