by Chris Tilley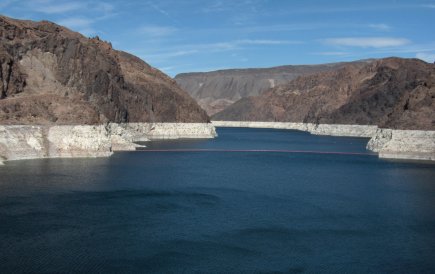 6. Turn Off the Taps

North Americans use more water per person than anywhere else on earth, and its risen by more than 20% in the last 25 years. Yet water use habits are easy to change: waiting to run full loads in our dishwashers and washing machines can save 1,000 gallons a month. And by upgrading to newer low-flow toilets, faucets and shower heads they'll do the water saving for you!
Less than 1% of the water on earth is fresh water that we can actually use.(source) Water is and incredibly precious resource, all life on earth needs water to survive. Are you under watering restrictions? Is your community concerned about its water supply? In 2006 Tofino, BC came very close to running completely out of water to the point of trucking water in (source) This in a rain forest. Tucson, AZ has just completed a project to allow them to store 47 billion gallons of Colorado River water for future use. This will allow them to 'bank' their allotment of the water rather than letting it flow on by.(source) The Colorado river Is so heavily used for water supply that it no longer consistently reaches the ocean.(source) Lake Mead which is created by the Hoover Dam and is part of the Colorado river has been drastically effect by drought.(source) The picture at the start of this article is of Lake Mead taken from the Hoover dam and graphically show the 'Bathtub ring cause by the low water level. A study by the Scripps Institution of Oceanography at the University of California-San Diego has stated that Lake Mead has a 50% chance of being dry in 2021 and that there is also a 50% chance that it will drop below the level needed to produce power by 2017.(source) To understand the drought that is currently affecting the southern US have a look at the US Drought Monitor. NASA has an excellent pair of images that demonstrate the lowering of water level. Conservation and protection of water source are already vital and will become a mater of life and death.
The treatment and movement of water takes energy and this energy has a carbon dioxide price tag on it. According to the EPA in the US running the tap for 5 minutes is equivalent to running a 60 watt bulb for 14 hours.(source) That works out to 0.84 KWh and using the number for carbon dioxide per KWh that's 1.1 lbs of carbon dioxide. There is a lot of variation in the amount of water that comes out of the tap in five minutes. The important thing to know is that there is a carbon dioxide cost to our water.
There are lots of ways to save water, below are some easy ways to get started.
Storter showers.

Cutting your shower from

10 minutes to 5

saves up to 40 litres(source)
Turning off the taps while washing hands, dishes brushing teeth shaving etcetera.
Irrigate only as much as necessary (check with you local government for what is recommended)
Install aerators on faucets
Keep a jug of water in the fridge to avoid running the tap until it is cold
Install low flow shower heads and toilets, save up to 80,000 litres of water a year
Sweep your driveway rather than hosing it off
These really depend on what is in your house. Like with electricity the more you conserve the more you will research and the more you will want to do. My Favorite tip that I found is:
"Take advantage of recreation opportunities on local lakes and rivers, and learn about the wildlife they support. It will help you understand what we could lose if we don't manage our water wisely." (The Nature Conservancy)
Concluding points:
Running the Tap for 5 minutes equals 1.1 lbs of carbon
Fresh water is an incredibly precious and limited resource that we all need to live.