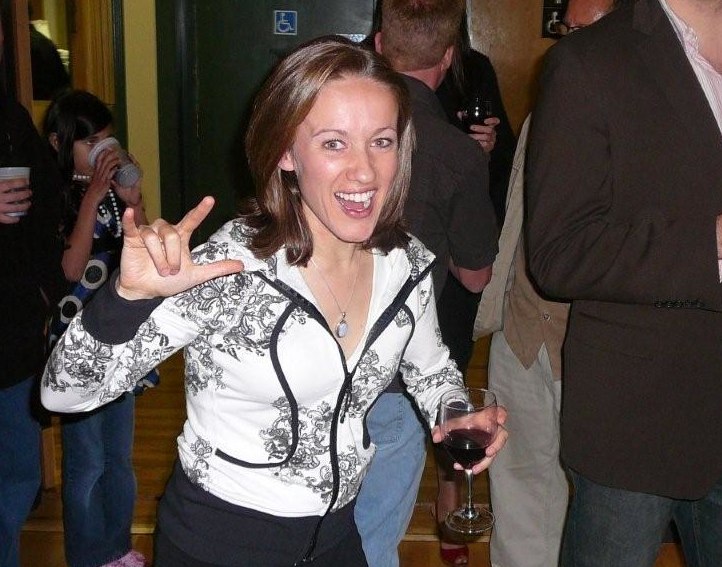 Yes folks, it's the other half of Run for One Planet's birthday today! Please join me, in wishing the most tenacious, most beautiful (inside & out), most brilliant co-founder an organization like ours (and a co-founder like me) could have, an amazing birthday today!
Exciting things are developing on the speaking front, with more talks and bookings coming in, which allow us to continue sharing the 11,000 mile journey with many more folks along our Run for One Planet Highway.
This past Thursday, January 7th was our first of the year. We helped launch Storm Fitness into 2010 with a talk and video presentation, all around the theme of  "What's Your Top 10 in 2010". Louise Green and Michelle Ricketts, co-founders of Storm (http://www.stormfitness.ca/index.html) thought our run journey was a good fit as they asked people in attendance to pick 10 things they were going to do to launch their lives into 2010.
It was another magical night for Steph and I to share a few more of the hundreds of stories connected with running, the purpose behind standing for something larger and to just keep taking "small daily steps" to realize your goals, especially when the road gets rough.
"Success is sweet and usually has the sweet scent of sweat about it". For us, the sweat scent wasn't always so sweet (not showering for 6 double marathon days will attest), however we chose to keep going because of what our running stood for and we eventually reached our tour's finish line.
Each time we get the privilege to speak to a group about the journey, makes me realize this is the gift in not quitting. Each of us has our own marathon journey through life and the reward is the knowledge that you just kept taking small steps forward, especially when the crowds were gone, the road got rough and finish line was still out of sight.
Thanks Louise and Michelle at Storm and all the enthusiastic people we got to meet on Thursday night. We hope all your dreams come true for your "20in10'tions".
We also wish everyone in our R41P posse' a year of magic, full of happiness, health and life on a greener Planet.