Here's a great, rather witty blog post by Michelle, one of the athletes we had the pleasure of presenting to last weekend. You can read the original post over at www.milomac.com. Thanks Michelle!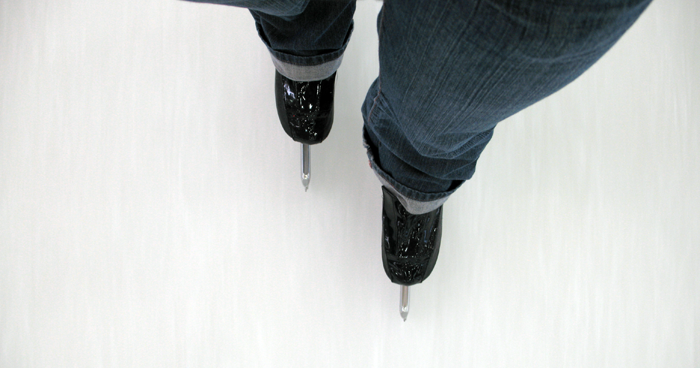 This past Saturday I went to a wicked sport conference, called the Athlete Advance, put on by CSC Pacific at the new (and, if I don't say so myself, one of the world's most freakin' amazing buildings … EVA' … ) Richmond Olympic Oval. The conference was designed for B.C. athletes who are treading somewhere in the waters between development and national elite. So … like … me.
I obviously attended the conference because I knew that I would be privy to quality information and resources, as well as be able to network with people who could lend their expertise toward my journey through … blah blah blah … oh, who am I kidding? I went because I got free lunch and a T-shirt …
And, I have to admit … it is a pretty FABULOUS T-shirt.
But turns out, the workshops (and the lunch for that matter) weren't anything to sneeze at either.
The keynote speakers were these two runners who, prepare to have your mind blown, went for a little year-long run around THE ENTIRE FREAKING CONTINENT.
I can't even run once around a lousy track without gasping and complaining. These two certifiable nutcases (because, really, is there any more accurate way to describe two rational, grown adults voluntarily running 17,700 km, the equivalent of more than a marathon a day for a year, around the ENTIRE CONTINENT for kicks and giggles?) win the prize for hardcore. Seriously, people … stop telling me that I am the crazy one. My sport consists of running for 30m and then lying down for a minute to recuperate. I just put on the spandex to make it look like I am an athlete …
They actually did the run under the banner of Run for 1 Planet, an organization they created to inspire environmental action, and they spent the year stopping at schools AROUND THE ENTIRE CONTINENT, giving presentations and raising money to help communities put their own green plans into action.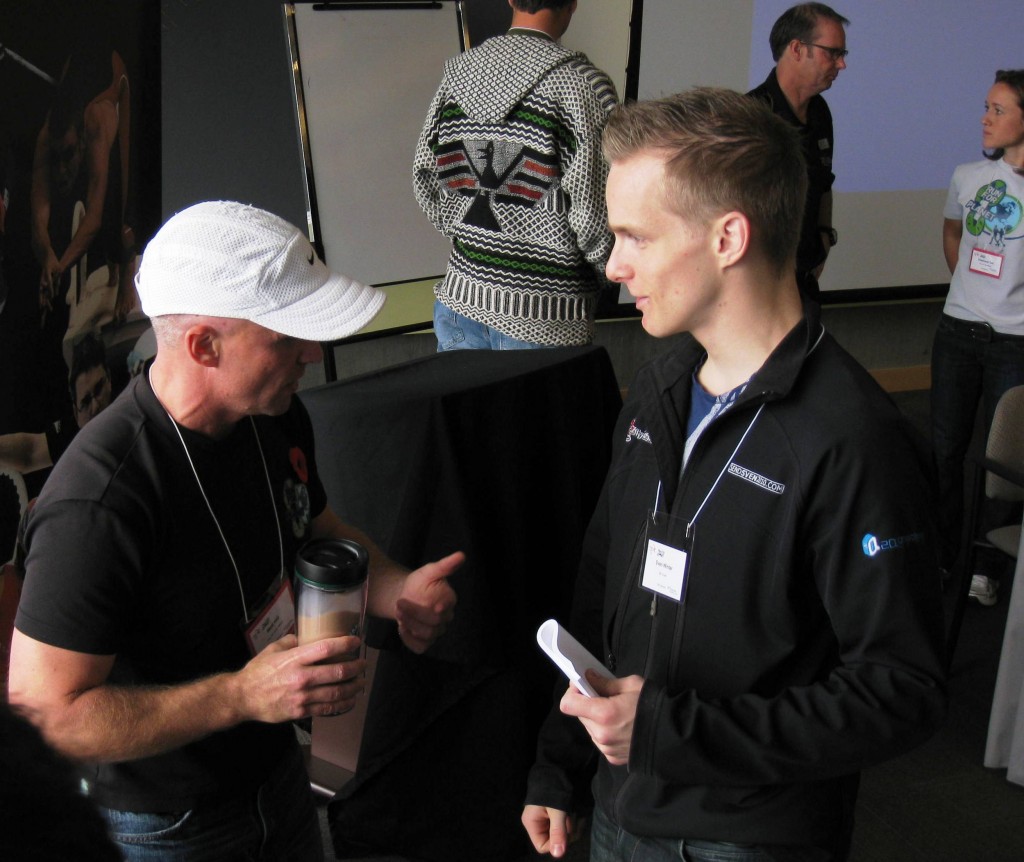 And what do I do again? Oh right, I put on spandex (a questionable endeavour to begin with) and then push a very expensive cafeteria tray a couple dozen yards before getting tired and lying down for a rest.
For all that is good and holy people, please … turn the heat down, bring reusable shopping bags and change your light bulbs. Trust me … I am presently wearing a sweater and mittens in my house where the thermostat is set to a balmy 14 degrees, sipping tea from my reusable coffee mug and sorting my recycling bins. Because I am afraid they are going to show up and make ME run 11,000 miles if I don't …
Besides having my athletic endeavours put decidedly into perspective, I also went to a workshop on mental toughness (apparently I lack focus … wait … what?), a nutrition seminar (let's just slap a big 'F' for fail on that one), and sat in on an, what can only be described as inspiring, athlete panel manned by Adam Kreek, Deirdra Dionne and Michelle Stillwell, who beyond having a pretty awesome name, along with a wry sense of humour that makes me completely envious, has officially set herself apart as one of my new Canadian sport heroes.
And last, but not least, I decided to hang up the brush spikes, and take up a new speedy, spandexed hobby:
We actually got to put on speed skates and try our hand at it on the 400 meter track in the oval.
Oh, what a feeling. The ice gliding beneath me … the wind in my hair … my inner, upper thigh muscles burning …
I  went this fast:
Then Sven Winter, a ski-cross racer whose name makes me realize I need a new marketing agent (or maybe just any marketing agent … ), joined me, and we went even faster:
And then I tripped on those exceedingly long blades, and thought to myself I better take a break before I have to call my coach and tell him I can't race this season because I broke my face speed skating.
OK … that's a lie. I didn't trip (geez … I'm Canadian … I could skate wearing cheese cutters on a frozen swimming pool without anything too consequential occurring … ). It was just that, after five laps around (following a morning of listening to people talk about running around THE ENTIRE CONTINENT), I had pretty much maxed out my cardiovascular energy for the season.