by Chris Tilley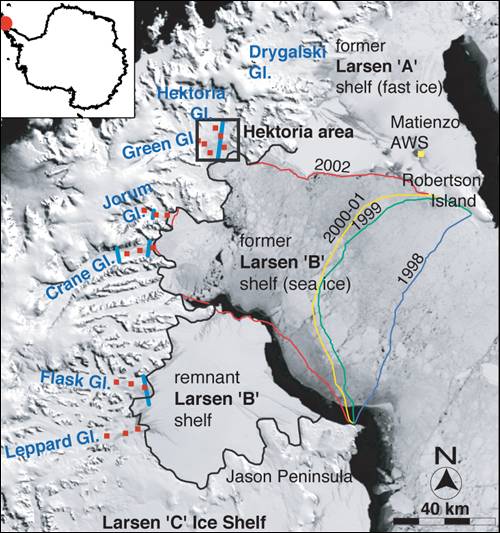 We have all see news of ice shelves in Antarctica collapsing but what does that actually mean? Does that ice cause sea levels to rise? Well here is a little experiment that you can do with your kids to demonstrate. I did this one with my 7 year old and 4 ½ year old. There was going to be us talking in the video but I messed that part up and it only recorded background noise. Guess I should have got Matt to do the voice-over.
Equipment:
Bowl preferably clear
Tray (to catch any water)
Jug of water (enough to fill the bowl)
2 Icebergs (Mine where chipped out of the deep freeze and kept in the fridge freezer until needed)
Instructions
Put one of the icebergs in the bowl.
Ask if the ice will float or sink
Fill the bowl to almost overflowing with water from the jug.
Note that the iceberg floats.
Ask if the as the ice melts will the bowl overflow.
Wait patiently for the iceberg to melt
Note that bowl does not overflow
Add the second iceberg and the bowl will immediately overflow.
So why does it work.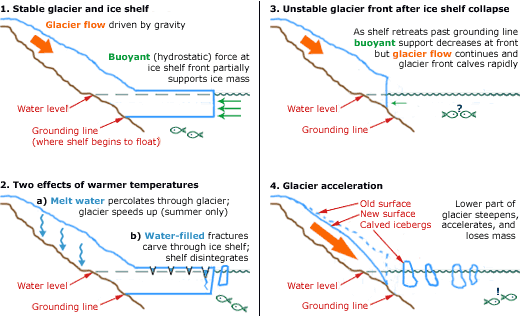 First the ice that is already in the water is already displacing the same amount as the water it contains. This is the same as the ice shelves that are already in the water. The fact the ice shelves are in the water add to their melting, as oceans warm they are melting from below. Second the ice added to the bowl immediately displaces the equivalent to the water it contains. This is equivalent to the glaciers behind the ice shelves feeding more ice into the water. The ice shelves act as brakes for the glaciers behind them. So when they break up, the glaciers can speed up. When the Larsen ice shelve broke up the glaciers feeding in to it started moving up to eight times faster.(source)  That source is an excellent article on the science of ice shelves and glaciers.
So even though the ice shelves breaking up do not add to sea level directly they are an indication of warming oceans and do add to the rise from the glaciers that they are being brakes for.